K3 Edta Single Cap And Rubber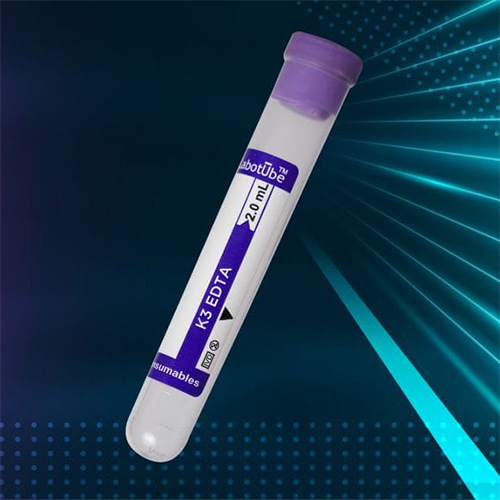 K3 Edta Single Cap And Rubber
Product Description
SPECIFICATION
| | |
| --- | --- |
| Size | 13x 75 mm |
| Capacity | 1 mL, 2mL, 3mL, 4mL and 6mL |
| Material | PET / Polypropelyne (PP) |
| Brand | AVL abuot Ube - Non Vacuum tube, AVLabovac - Vacuum PET Tube, AVLabo* Non Vacuum - PET Tube |
| Country of Origin | Made in India |
| Cap Color | Purple & Pink |
| Packaging Size | Inner Packaging 100 piece, Outer Carton Packaging 2000 piece |
| Recommended Storage Temperature | 4-25 degree C |
Owing to our enriched industrial experiences, we are committed to providing a wide variety of excellent quality IVD EDTA TUBES
Features:
Pure grade of EDTA additives helps as a best anticoagulation.
Concentration of K2/K3 EDTA is 1.7 0.2 mg/ml of blood.
USES :
Complete blood count (CBC) and Full Blood Exam (FBE) & ESR, HPLC and HBA1C
Erythrocyte sedimentation rate.
Packed cell volume.
Cross matching and blood grouping
Test for PCR Test, Dengue and Chinckengunia
Some Biochemistry and Immunological test uses EDTA Plasma - like (Ammonia, BNP)
Instructions - Precautions
Invert the tube 8-10 times immediately after drawing the blood.
Erythrocyte, Leucocytes and Thrombocytes should complete in 24 hrs after drawing blood in EDTA tube.